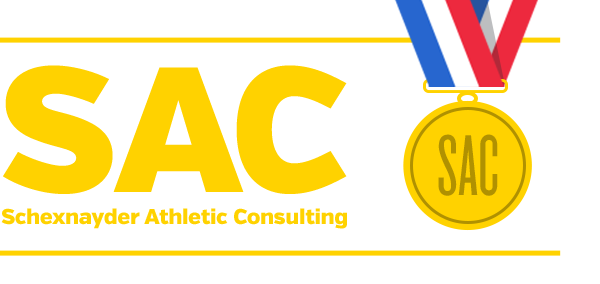 Todd Lane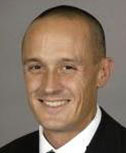 SAC's Track and Field consultant is better known as the jumps and multievent coach at LSU. Under Todd Lane, the Tigers have flourished as he has coached four athletes to seven All-America honors in four different jumping events since joining the LSU coaching staff prior to the 2008 season.
That was certainly evident with the development of former Tiger standout Jeremy Hicks, who enjoyed a tremendous senior season in 2009 as one of the nation's premier long jumpers.
Hicks was nearly crowned NCAA champion in the long jump during the indoor season in 2009 as he finished second in the event at the NCAA Indoor Track and Field Championships with a remarkable jump of 26 feet, 3 ½ inches on his final attempt of the competition. While it may have been Hicks' first time to jump more than 26 feet in his collegiate career, it was not his last as he went on to record a mark of 26 feet or better four times during the outdoor season in 2009.
Hicks earned his third career All-America honor in the long jump in his final collegiate meet while placing fifth in the event at the NCAA Outdoor Track and Field Championships while posting a mark of 26-1 ½. He finished with an outdoor seasonal best effort of 26-3 to win the long jump title at the 115th Penn Relays Carnival.
Brittani Carter became the first Lady Tiger in 22 years to receive indoor All-America honors in the high jump with a personal best clearance of 6-0 to take third place in the event at the NCAA Indoor Championships. Carter carried that success into the outdoor season when she earned her second career All-America honor by tying for fifth place at the NCAA Outdoor Championships with another 6-0 clearance.
The 2009 NCAA Indoor Championships was a special meet for Lane's athletes as senior Andrea Linton and freshman Rachel Laurent also reached All-America status with their effort.
Linton wrapped up her collegiate career as a four-time All-American following her fifth-place finish in the triple jump at the indoor national meet. Lane coached Linton to a pair of those All-America accolades that included a seventh-place finish in the long jump at the NCAA Indoor meet in 2008, as well as an SEC title in the triple jump at the SEC Indoor meet that same year.
Laurent also made history under Lane's guidance during her freshman season in 2009 as she became the first Lady Tiger in program history to reach All-America status in the pole vault with a fifth-place finish in the event at the NCAA Indoor Championships. Laurent also became the first pole vaulter in Lady Tiger history to win an SEC title and clear 14 feet in the event when she captured the SEC Indoor crown with a mark of 14-0 ½.
He has recently developed long jumper Damar Forbes into a perennial All-American and a spot in the 2012 London Olympic Games.
Lane joined the LSU coaching staff after spending one season at the University of Miami, where he was voted the top women's jumps and combined events assistant in the East Region by the U.S. Track and Field and Cross Country Coaches Association in 2007.
The Hurricanes enjoyed great success under Lane's tutelage as he coached his athletes to a total of three All-America honors, eight All-Atlantic Coast Conference, four ACC titles and one current school record. In addition, Hurricane standouts Brenda Faluade and Amy Seward swept postseason awards in 2007 while being named the ACC Indoor Field Performer of the Year and ACC Outdoor Field Performer of the Year, respectively.
Prior to joining the staff at Miami, Lane served as an assistant coach at Ball State University of the Mid-American Conference. In 2006, he helped guide BSU to a runner-up finish at the MAC Indoor Championships and a third-place showing at the MAC Outdoor Championships before being named interim head coach following the season.
Lane is not without head coaching experience as he was the head track and field coach at Georgia Southern University for five years where he oversaw the program from its inception in 1999. He was named the SoCon Outdoor Coach of the Year in 2003 and 2004 after leading Georgia Southern to back-to-back runner-up finishes at the SoCon Outdoor Championships.
A native of Iowa City, Iowa, the 36-year-old Lane graduated from Luther College (Iowa) in May 1995 with a bachelor's degree in political science. He has also received two master's degrees from Georgia Southern University, including one in sport management in May 1997 and a second in exercise science in December 2005.