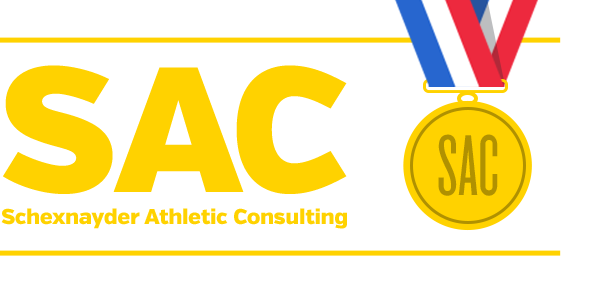 Welcome to SAC Speed
What's New
Observations of the football and basketball seasons encouraged me to speak out on yet another common training mistake. Read about it…  What Happened to Plyos?
I just did a podcast with Lee Taft covering several training related topics. You can listen to it Here.
Also I just finished the online Horizontal Jumps course for Altis. Its the most complete horizontal jumps course available. For more information Click Here.
Follow me on Twitter….   @booschex
Upcoming DVDs… Keep your eye out for our upcoming DVDs on Advanced Weight Training Design. We are slightly behind schedule because of some family medical issues but hope to have it by March 1 of 2020.
Employ SAC's cutting edge programs in your team's training. SAC offers consulting services to schools and sports programs. We come to your site, meet with your staff, and help you implement a state of the art training program designed to fit your needs for your team. Be sure to check out our clinics for events near you & visit our free downloads page, where you can download Boo Schexnayder's articles &  other information in PDF form. You can also get in touch with us today to begin your training now!
Our Upcoming Events
January 18-19, 2020, Lafayette LA,  LTFCA Clinic
January 26-27, 2020, Minneapolis, MN.  Minnesota High School Track Coaches Clinic
January 31-February 1, 2020. Lansing, MI.  Michigan Track Coaches Association Clinic
March 20-21, 2020,  Framingham, MA. New England Track and Field Coaches Clinic
April 17-18, 2020, Fargo, ND. Sanford Power and Wellness Strength and Conditioning Clinic.
April 24-25, 2020, Minneapolis, MN.  NSCA North Central Regional Conference
May 6-8, 2020, New Orleans, LA. USTFCCCA Track and Field Academy Speed Coach Certification Course
May 20-21, 2020. Las Vegas, NV.  National Basketball Strength Coaches Convention
May 23, 2020, Boca Raton Florida.    St. Jude Benefit Strength and Conditioning Conference
July 8-10, 2020. Las Vegas, NV.  NSCA National Convention
July 11, 2020.  Springfield, MA.  New England D3 Track and Field Coaches Association Clinic
July 17-18, 2020,   Richmond, VA.  Central Virginia Sports Performance Seminar
November 7-8, 2020.  Saskatoon, SK, Canada.  Athletics Saskatchewan Conference
January 28-30, 2021. Columbus, OH.  OATCCC Clinic