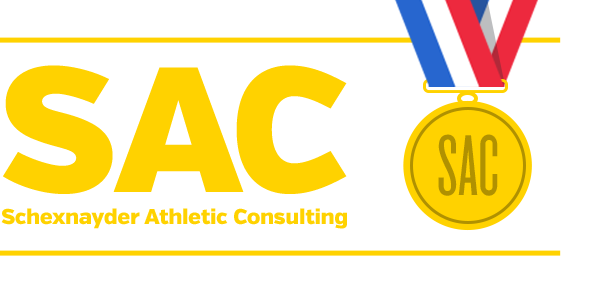 Welcome to SAC Speed
What's New
A new podcast with Vince Martino and Precision Performance on several rehab related topics. You can access it Here
Follow me on Twitter….   @booschex
News on Upcoming DVDs… The Advanced Weight Training Design DVD is complete and available.
Employ SAC's cutting edge programs in your team's training. SAC offers consulting services to schools and sports programs. We come to your site, meet with your staff, and help you implement a state of the art training program designed to fit your needs for your team. Be sure to check out our clinics for events near you & visit our free downloads page, where you can download Boo Schexnayder's articles &  other information in PDF form. You can also get in touch with us today to begin your training now!
Our Upcoming Events
June 27-29, 20022, Charlotte, NC. Carolina Panthers Private Consulting.
July 6-7, 2022, New Orleans, LA.  NSCA National Convention
July 11, 2022, Dallas, TX. Thorpe Cup Coaching Clinic.
July 13-15, 2022, Chicago, IL.  DePaul University Private Consulting
July  25-26, 2022, Lincoln, NE.  Nebraska Coaches Association Clinic
August 3-10, 2022, Online.  USTFCCCA Track and Field Academy Courses
August 26-28, 2022, Providence, RI.  Perform Better Functional Training Summit
August 29-31, 2022, Nashville, TN. Vanderbilt University Private Consulting
September 6-8, 2022, Grand Forks, ND.  University of North Dakota Private Consulting
September 23-24, 2022, San Diego, CA.  Kinetik Performance Training Conference.
September 26-28, 2022, Louisville, KY.  University of Louisville Private Consulting
October 1, 2022, Orange, VA. Woodberry Forest School Private Consulting
October 18-20, 2022, College Park, MD. University of Maryland Private Consulting.
October 24-26, 2022, Oak Hall, VA. Arcadia High School Private Consulting.
November 1-2, 2022, Minneapolis, MN. University of Minnesota Private Consulting.
November 30, 2022, Online. UCLA Physician's Sports Performance.
December 8-10, 2022, Columbia, MO. Missouri Track and Field Coaches Association Clinic
December 12-18, 2022, Denver CO. USTFCCCA Convention
January 6-7, 2023, Grapevine, TX. Texas Track and Field Coaches Association Clinic
January 12-13, 2023, Lafayette, LA. Louisiana Track and Field Coaches Association Clinic
January 18-20, 2023, Colorado Springs, CO. US Air Force Academy Private Consulting
January 27-28, 2023, New York, NY. Reload Physical Therapy Performance Summit
July 25-27, 2023, Lincoln, NE. Nebraska Coaches Association Clinic