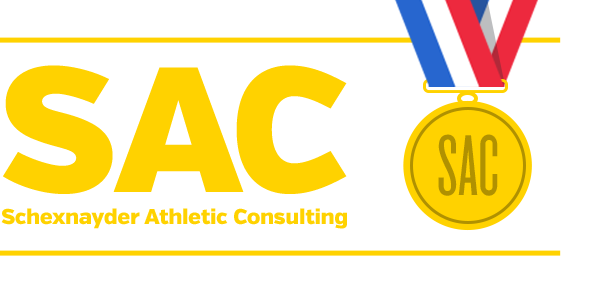 Welcome to SAC Speed
What's New…. For a recent interview of Boo Schexnayderby Carl Valle, for Freelap USA, Click Here.
For a recent podcast by Mike Robertson featuring Boo Schexnayder's views on training, Click Here.
Soon to come, online materials from Boo Schexnayder's presentations in Scotland and England regarding speed development, long term periodization, and coaching practice. In response to many requests, we have assembled a new DVD titled Circuit Training: Design and Administration. It gives the information you need to apply general strength, jump, medicine ball, and weight circuits in your program, and serves as a user's manual for our Exercises for Sports Training DVD. Read more about it on our Store Page. Employ SAC's cutting edge programs in your team's training. SAC offers consulting services to schools and sports programs. We come to your site, meet with your staff, and help you implement a state of the art training program designed to fit your needs for your team. Be sure to check out our clinics for events near you & visit our free downloads page, where you can download Boo Schexnayder's articles &  other information in PDF form. You can also get in touch with us today to begin your training now!
Our Upcoming Events
November 20-22, 2015: Chicago, IL, Track and Field Academy TFTC and Master's Endorsement Courses
December 8, 2015: Thibodaux, LA, TRMC Educational Seminar
December 10-11, 2015: Columbia, MO, MTCCCA Clinic
December 13-19, 2014: San Antonio, TX, USTFCCCA Track and Field Academy and Convention
January 14, 2016, Baton Rouge, LA, LTFCA Clinic
January 22-23, 2016: Jacksonville, FL, USTFCCCA Track and Field Academy TFTC Course
January 29-30, 2016, Sacramento, CA, West Coast Superclinic
February 12-13, 2016: Denver, CO, USTFCCCA Track and Field Academy TFTC Course
March 18-19, 2016, Framingham, MA, MTCA New England Track and Field Clinic
April 15-16, 2016, Cedar Falls, IA, NSCA Regional Conference
May 5, 2016, Fort Worth, TX, Collegiate Strength and Conditioning Coaches Convention
January 7, 2017, Chicago, IL, Illinois State Track and Field Coaches Clinic
January 27-29, 2017, Columbus, OH, OATCCC Clinic February 3-4, 2017,
Lansing, MI, Michigan Track Coaches Association Clinic