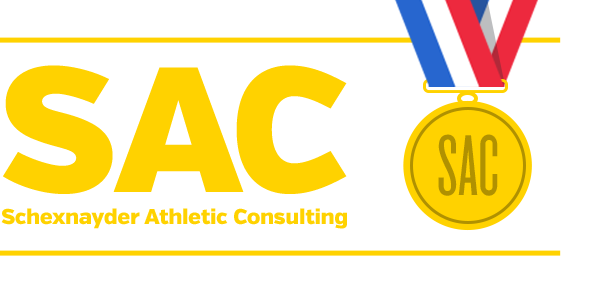 Welcome to SAC Speed
What's New…. A nice podcast featuring Boo Schexnayder done for Running Coaches Connection. Check it out Here.
Follow me on Twitter @booschex
Our Plyometric Training DVD is done and available!  Check it out on our Store Page. Its the most complete Plyometric DVD you'll find, organizing them in categories and discussing thoroughly exercises, technique, volumes, and scheduling of each.
The TRMC Wellness Center is now open, and the new home of the SAC Performance Training Facility is currently under construction. Stay tuned for updates on the resumption of  our Training Programs.
Employ SAC's cutting edge programs in your team's training. SAC offers consulting services to schools and sports programs. We come to your site, meet with your staff, and help you implement a state of the art training program designed to fit your needs for your team. Be sure to check out our clinics for events near you & visit our free downloads page, where you can download Boo Schexnayder's articles &  other information in PDF form. You can also get in touch with us today to begin your training now!
Our Upcoming Events
September 9-10, 2016, Manchester, NH. USTFCCCA Track and Field Academy TFTC Course
September 19-21, 2016, Boston, MA.  Northeastern University Private Consulting
October 28-29, 2016, Philadelphia, PA. USTFCCCA Track and Field Academy TFTC Course
November 6-10, 2016, Minneapolis, MN.  University of Minnesota Private Consulting
December 13-20, 2016, Orlando, FL. USTFCCCA Convention and Track and Field Academy Courses
January 6-7, 2016, Des Moines, IA. USTFCCCA Track and Field Academy TFTC Course
January 12-13, 2017, Chicago, IL, Illinois State Track and Field Coaches Clinic
January 27-29, 2017, Columbus, OH, OATCCC Clinic
February 3-4, 2017, Lansing, MI, Michigan Track Coaches Association Clinic
March 17-18, 2017, Framingham, MA.  New England Track and Field Coaching Clinic
April 1, 2017, Fort Lauderdale, FL. Perform Better Summit
May 11, 2017, Orlando, FL. Collegiate Strength and Conditioning Coaches Association Convention
December 6-8, 2017, Atlantic City, NJ.  MF Track and Field Superclinic
January 4-6, 2018, Daytona, FL.  Florida State Track Clinic
January 18-19, 2018, Albuquerque, NM. New Mexico Track Coaches Association Clinic